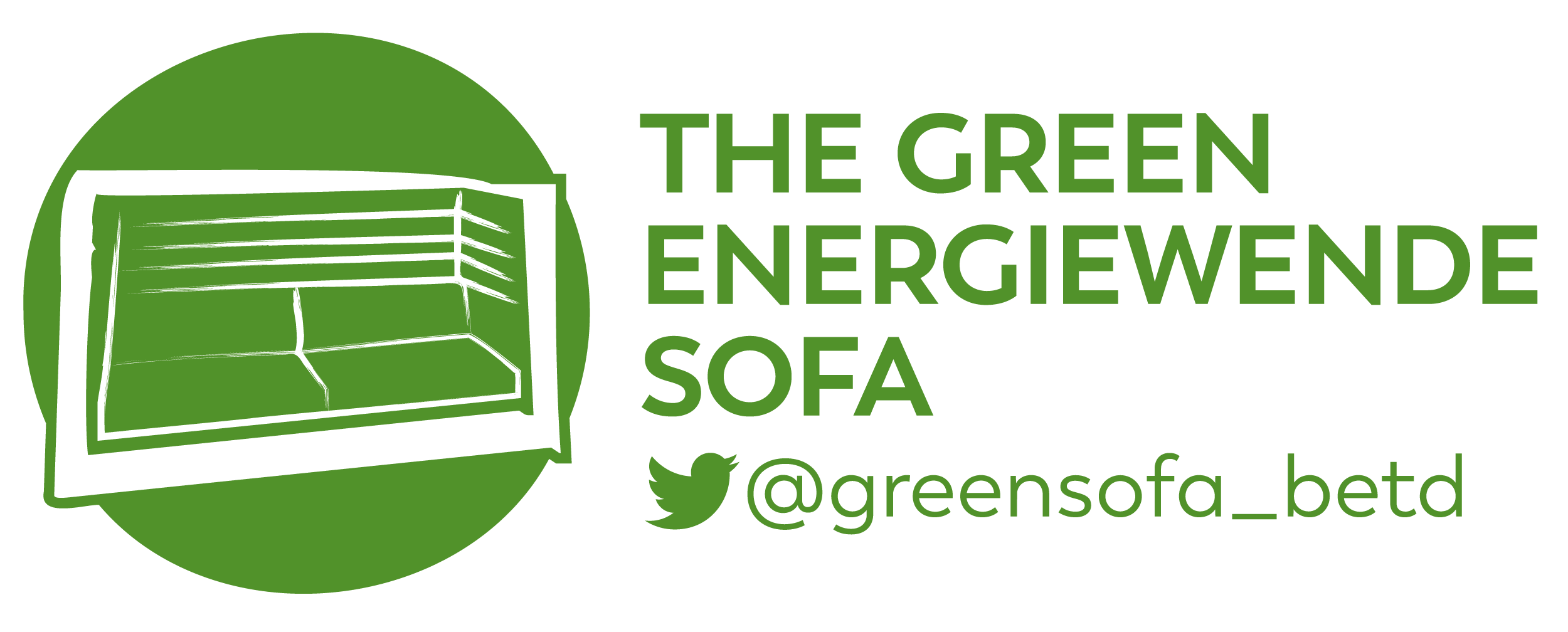 Established in 2015 the Green Energiewende Sofa is the icon of the Berlin Energy Transition Dialogue (BETD). It advertises the conference of the Global Energiewende and its annual liaising with other international summits and illustrious fairs in order to foster the global dialogue on the energy transition.
Between the BETD conferences the Green Energiewende Sofa, aka Green Sofa, travels around the globe: It has already toured to 6 out of the 7 continents. On its previous 39 global stops in 19 countries, The Green Sofa welcomed and interviewed around 1,000 high ranked personalities and took photos of more than 3,500 visitors. The Green Sofa had the honour to welcome very prestigious guests: The most prominent visitors have been the French President Emmanuel Macron, the President of Iceland Guðni Th. Jóhannesson, the President of Peru Martín Vizcarra as well as the President of the Marshall Islands Hilda Heine. Moreover, the Sofa was delighted to host more than 400 international ministers & State Secretaries for energy, environment, the economy and foreign affairs.
As you can imagine and due to the Corona pandemic, the Green Sofa of course refrains from traveling the world like it did in the past. As soon as the world will overcome the virus the Green Sofa will of course continue its global journey and will especially visit those regions and countries that have not been in the focus of its activities so far.
Stay tuned. The journey will go on!
40 stops, 500+ VIPs, 3500+ visitors
7000+ tweets, 55 million social media reach
6 continents (carbon offsetting)
Do you want to learn more about the Green Energiewende Sofa? Via Twitter you can stay connected.

Switch on the daily-updated Twitter Feed below (privacy notice: external content will be displayed):
Last stops of the Green Sofa
9th IRENA Assembly, Abu Dhabi, United Arab Emirates, 11-13 January 2019 | Vaasa Energy Week, Vaasa, Finland, 18-21 March 2019 | Berlin Energy Transition Dialogue 2019, Berlin, Germany, 09-10 April 2019 | Eurelectric Power Summit 2019, Florence, Italy, 20-21 May 2019 | Australian-German Energy Symposium & 2nd Australia-Germany Energy Working Group Meeting, Melbourne, Australia, 18-20 September 2019 | German-French Energy Forum, Berlin, Germany, 24 October 2019 | Sun World, Lima, Peru, 12-14 November 2019 | COP 25, Madrid, Spain, 02-13 December 2019 | 10th IRENA Assembly, Abu Dhabi, United Arab Emirates, 11-12 January 2020
The Green Sofa on tour (image gallery)